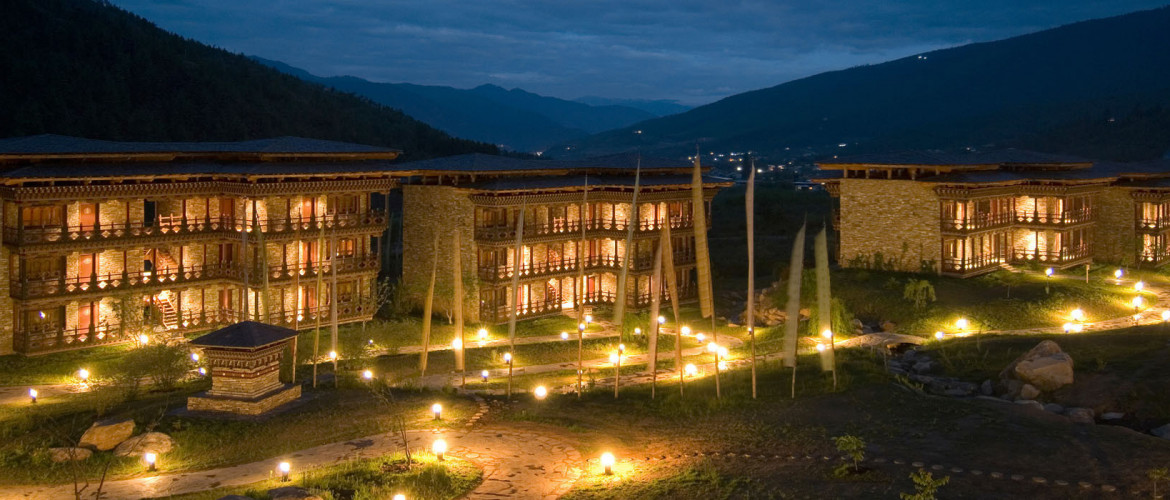 With the exception of visitors from India, Bangladesh and Maldives, all other visitors travelling to Bhutan need a visa. 
Indian, Bangladeshis and Maldivian nationals can obtain a permit at the port of entry on producing a valid passport with a minimum of 6 months validity (Indian nationals may also use their Voters Identity Card (VIC)).
All other tourists must obtain a visa clearance prior the travel to Bhutan.  Visas are processed through an online system by your licensed Bhutanese tour operator directly or through a foreign travel agent.
You are required to send the photo-page of your passport to your tour operator who will then apply for your visa.  The visa will be processed by the Tourism Council of Bhutan (TCB) once the full payment of your holiday (including a USD $40 visa fee) has been wire transferred and received in the TCB bank account.  Once received, the visa clearance will be processed within 72 working hours.
At your point of entry you will be required to show your visa clearance letter, the visa will then be stamped into your passport.
Tourist visa/permit after the 20th June 2022 tourism reform
Tourists entering Bhutan from the majority of the countries needs to get visa costing 40 USD. Regional travelers from India, Bangladesh, or Maldives need to arrange travel permit which is free.
As of August 2022, visas/permit can only be issued to travelers coming to Bhutan on package tour arranged by tour operator like us or through hotel.
All tourists have to pay Sustainable Development Fee (SDF) per person per night. For the majority of the countries it is 200 USD. Children below 5 are exempted and below 12 pay 50%. Regional tourists pay 1200 INR (~15 USD) with no discounts applicable.
According to authorities, tourists will be allowed to arrange visas on-line themselves after paying SDF and producing one day hotel booking along with other necessary documents.
In order to get visas, you need to send us passport data page scan and passport sized photograph. Passport validity has to be minimum 6 months after the planned arrival date.
Visas can be issued quickly, just 2-3 working days after receiving full tour payment.
Full package cost
Bhutan Guru Adventures is offering package costs in approximately following ranges. Cost greatly depends on tour length, accommodation etc. For precise calculation of any tour, kindly contact us.
Approximate per night charge including SDF

| | | |
| --- | --- | --- |
| 👫 People | 🌐 World (USD rate) | 🇮🇳 🇧🇩 🇲🇻 Regional (INR rate) |
| 1 | ~400–500 USD | ~16,000–24,000 INR |
| 2 | ~350–400 USD | ~12,000–16,000 INR |
| 3+ | ~300–350 USD | ~8,000–12,000 INR |
✅ Cost includes: Sustainable Development Fee. English-speaking guide. Breakfast, lunch, dinner. Accommodation in 3★ hotels on double/twin sharing basis. Transportation in a comfortable vehicle with a driver.
⛰️ During trekking: Accommodation in tents on trek. Services of cook and helper staff on trek. Dining tent with chairs, tables, plates, and cutlery. Luggage hauling on mules/yaks.
❎ Cost excludes: Bhutan visa 40 USD. International flight tickets. Drinks other than tea and coffee. Tips, personal expenses and other unexpected expenses. Enterance fees. Bank transfer fees or card payment fee.
🎁 Complimentary from Bhutan Guru Adventures: Map of Bhutan given on arrival. Bottled water provided in the vehicle. Local SIM card with balance for data and call. Bhutan visit certificate to remember the tour.
🛌 Single room supplement: Odd participants needs to pay extra for single room arrangements.
Visa issuing process
For visa/permit issuing we need full payment for SDF and agreed tour advance. Payment should be executed minimum 7 days before the trip, so all the formalities can be arranged safely.
After the payment and all supporting documents are received, we will apply for visa/permit.
When the visa/permit is granted, we will send you official Visa/Permit clearance. You will present this document while checking into the Bhutan bound flight Bhutan or on land border.
Now you only need to pack your luggage!
More information
We will be happy to provide all necessary information to make your trip to Bhutan reasonable and successful. Please do contact us.